Multi Portrait Silhouettes - Original Painting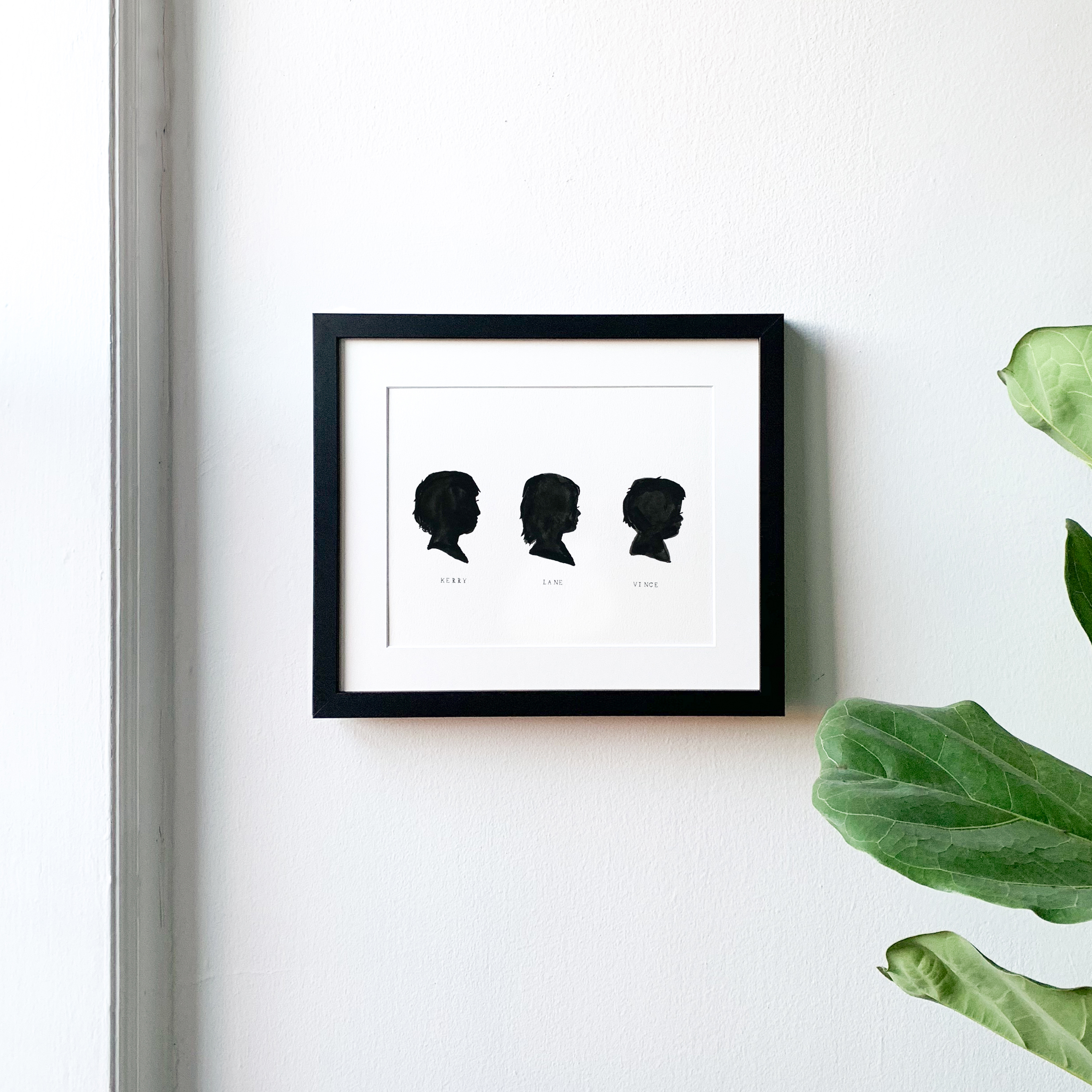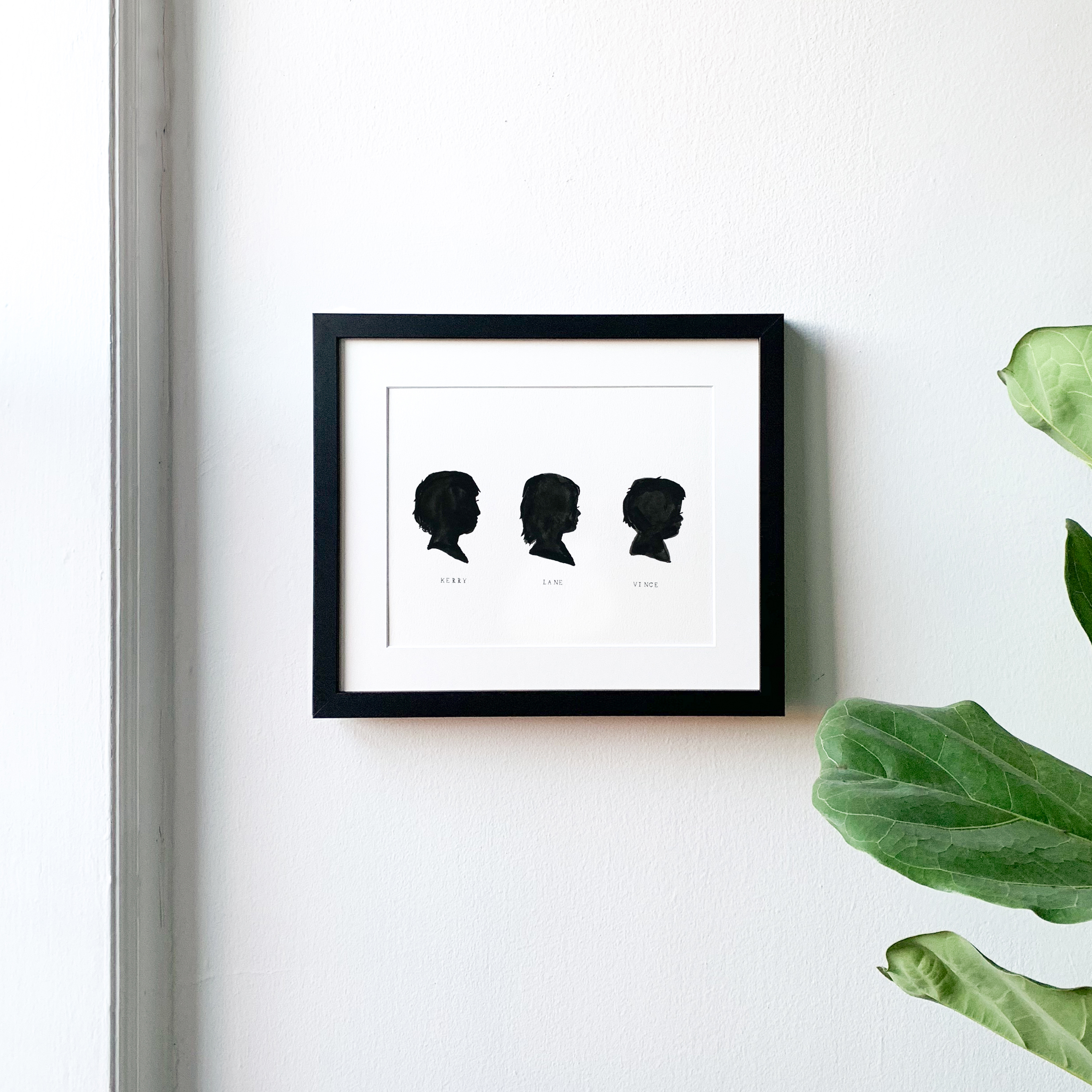 Multi Portrait Silhouettes - Original Painting
Mr. Boddington's charming spin on the classic silhouette portrait! The portraits are hand-painted in gouache in our New York City studio.
To Order:
1. Kindly pay for the commission online, based on how many portraits you would like in your artwork. Add a note at checkout with the text you would like under each silhouette. (Example: "Penn, 2018" or "Alice, age 12")
2. Do take special care in angling the camera correctly when taking a shot of the person's head. The shot shouldn't be too low, or too high, rather directly perpendicular to the face. And please, the closer the better!
3. Send your JPEG to abbey@mrboddington.com. Please make sure that each JPEG you send is labeled with the subject's name.
4. Mr. Boddington will confirm receipt and mail you your painting within 2 weeks (3-4 if framed).
Must Read Fine Print:
* Each silhouette is painted by hand in gouache on 8" x 10" archival cream card stock.
* Framed artwork is completed by our expert partner, Simply Framed, and arrives separately from other items you order from Mr. Boddington. Frames have a UV-shielding plexiglass, an archival acid-free foam core backing, and are made in the USA. The final frame size will be approximately 2.5" larger (around each size) of your 8x10" artwork, as the mat and frame are built out from the full 8x10" artwork size.
* If you order two silhouettes, your artwork will be vertical. If you order three silhouettes, your artwork will be horizontal. (As shown in images here.) Please make any special orientation requests at checkout.
* Turnaround time is around two weeks, three for framed. Specific holiday deadlines for pre-Mother's Day delivery:
Framed - April 15, 2019
Unframed - April 19, 2019
* At this time, we cannot accommodate custom colors.
* You will not receive a mock-up of your artwork. Mr. Boddington's creative team will organize the final layout of your choices on your artwork.
* Because this is original artwork, the studio does not honor refunds.
---
Unframed versions include a cream mat.
All silhouettes include a customizable label for the back of your artwork/frame.
--
Multi Portrait Silhouettes are only available in black gauche paint, with Mr. Boddington's "Theodore" typeface.